Carol Singing at Tesco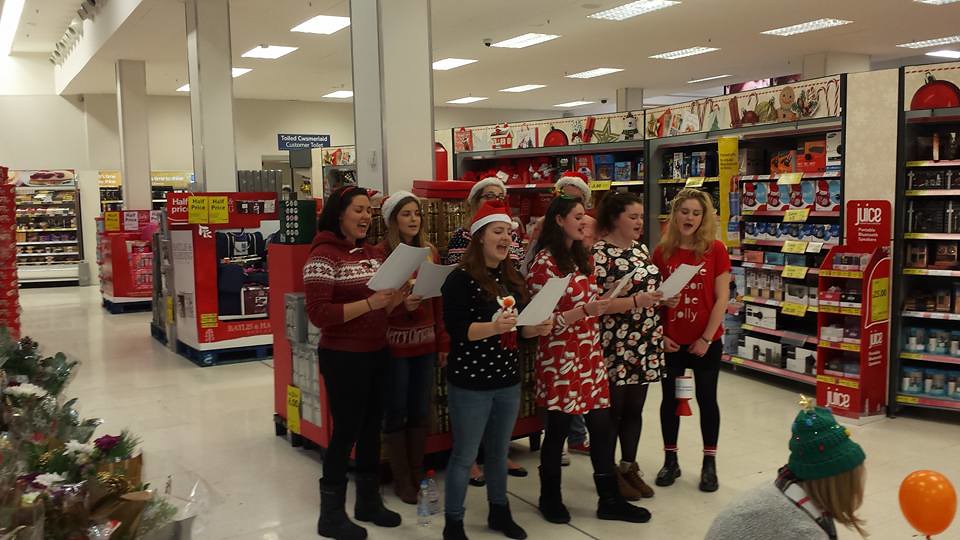 With the festive season in mind, on the 19th December, a group of us here at the Five Cs made our way to Tesco Extra on Western Avenue in Cardiff with our Christmas hats, tinsel and elf suits and sang carols to entertain Christmas shoppers.
Thank you to all our amazing volunteers that gave up some of their time to sing in store and help us raise £140 and to all those that donated their spare change to our cause. We could not do what we do without your generosity.